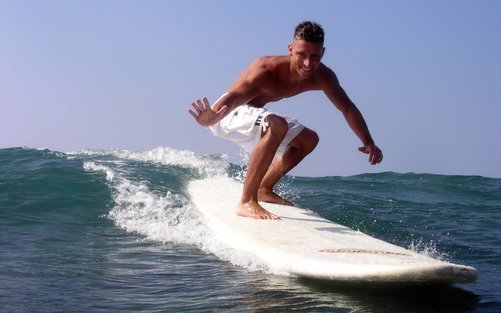 Surfing is one of the popular sports that most people love for leisure. Beginners will be excited to engage in this activity for the first time and need guidance. Unlike other outdoor pursuits, surfing is a thrilling sport but may be dangerous if someone lacks basic skills. It is necessary to play safely while surfing so that people can have fun outdoors. Here is what you need to know about safe surfing.
Start at the Beginners Spot
If you're new to this game, you need to start from scratch. That means you cannot go surfing in the deep sea. It is necessary to learn this activity at the beginner's spot. You will find instructors and professionals who will guide you. Ensure you gain advanced surfing skills before you go to risky areas for fun.
Watch Other Surfers Before Paddling Out
It is necessary to relax for about 30 minutes watching other surfers. You must identify safe areas where other colleagues are paddling. People may also be required to understand the ability level of surfers you can see in surfing spots. You will have to follow those who have the same qualities as yours.
Be Respectful
Besides maintaining safety in the water, it would be best to stay safe while interacting with other surfers. Respect is critical to maintaining an excellent relationship with your colleagues. If you are new to a surfing site, respect those who live in that area. Remember, they feel they are owners of that site and deserve respect. This way, you will enjoy surfing in any place and make friends.
Final Thoughts
When it comes to surfing, people should know how to engage in this exciting sport. They must play safe if they want to have outdoor fun. The provided tips will help surfers go surfing in safe places and have the best outdoor experience.